HARRISBURG –State Senator John DiSanto (Dauphin/Perry) and the office of U.S. Senator Pat Toomey held a ceremony Wednesday at Colonial Golf & Tennis Club to award Korean War medals to area veterans.
Senator DiSanto and Col. Robert DeSousa (Ret.), State Director for Senator Toomey, presented the Korean War "Ambassador for Peace Medal" to:
Joseph R. Fox, Harrisburg
Ernest U. Gingrich, Harrisburg
Florian L. Johnston, Harrisburg
Russell E. King, Harrisburg
Thomas M. Osenbach, Lykens
Stanley Poleshuk, Harrisburg
Robert R. Wisser, Harrisburg (posthumous)
Twelve additional veterans were unable to attend and will be mailed their medals, as well as certificates from the State Senate.
The Ambassador for Peace Medal is an expression of appreciation from the Korean government to United States service men and women who served in the Korean War. This commemorative medal may be awarded to veterans who served in Korea at any time during the period of June 25, 1950 through July 27, 1953. U.S. Navy veterans are eligible if their vessel was assigned to Korean waters during this specific time. UN peacekeeping forces assigned to Korea through December 31 of 1955 are also eligible.
Senator DiSanto said, "My late father was a Korean War veteran, so I am especially proud and privileged to be able to recognize others who served in Korea. While it is sometimes called the "Forgotten War," those who spent time in Korea will never forget it, and we must always remember their sacrifice on our behalf. I thank the medal recipients for their service in defense of our nation and our freedoms."
Eligible veterans may contact Senator DiSanto's office at www.senatordisanto.com or 717-787-6801 to request an application for the Korean War "Ambassador for Peace Medal." Future presentations will be scheduled with the assistance of Senator Toomey's office after the Korean Embassy has issued the medals.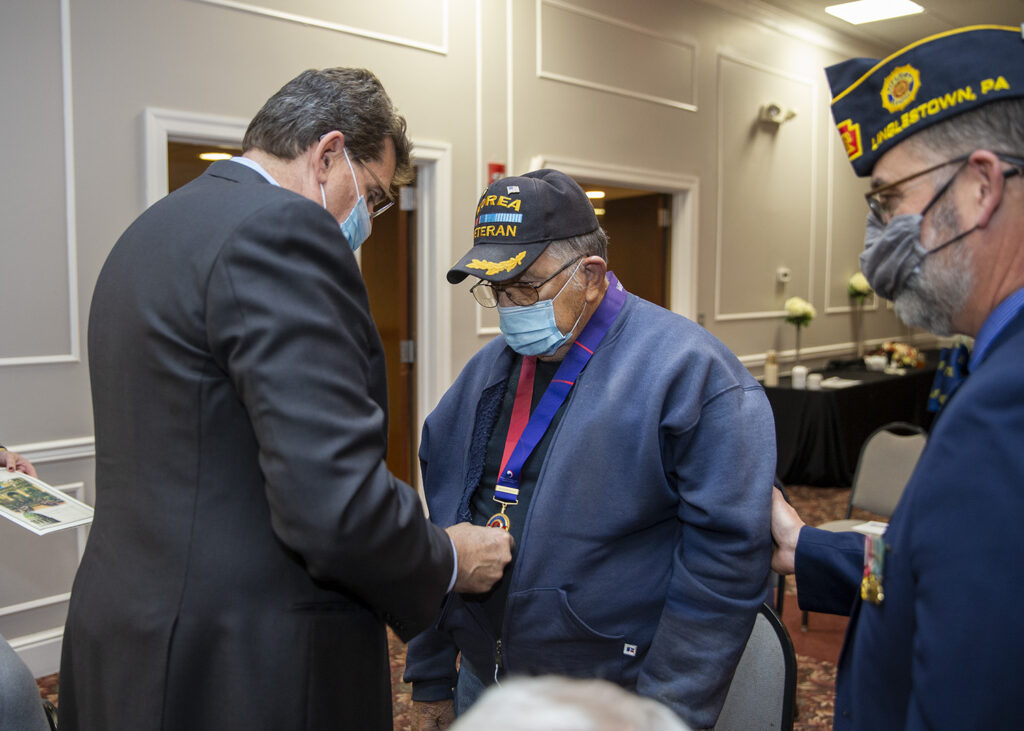 Senator DiSanto and Col. Robert DeSousa (Ret.), State Director for Senator Toomey, present a Korean War Medal to Stanley Poleshuk of Harrisburg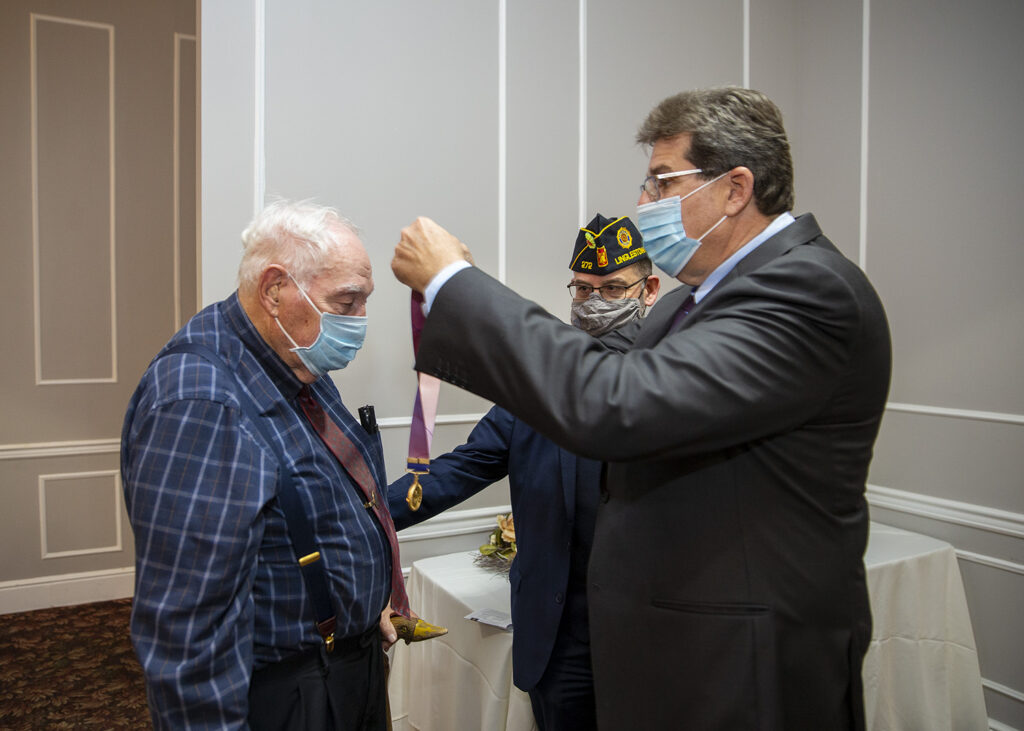 Senator DiSanto and Col. Robert DeSousa (Ret.), State Director for Senator Toomey, present a Korean War Medal to Thomas M. Osenbach of Lykens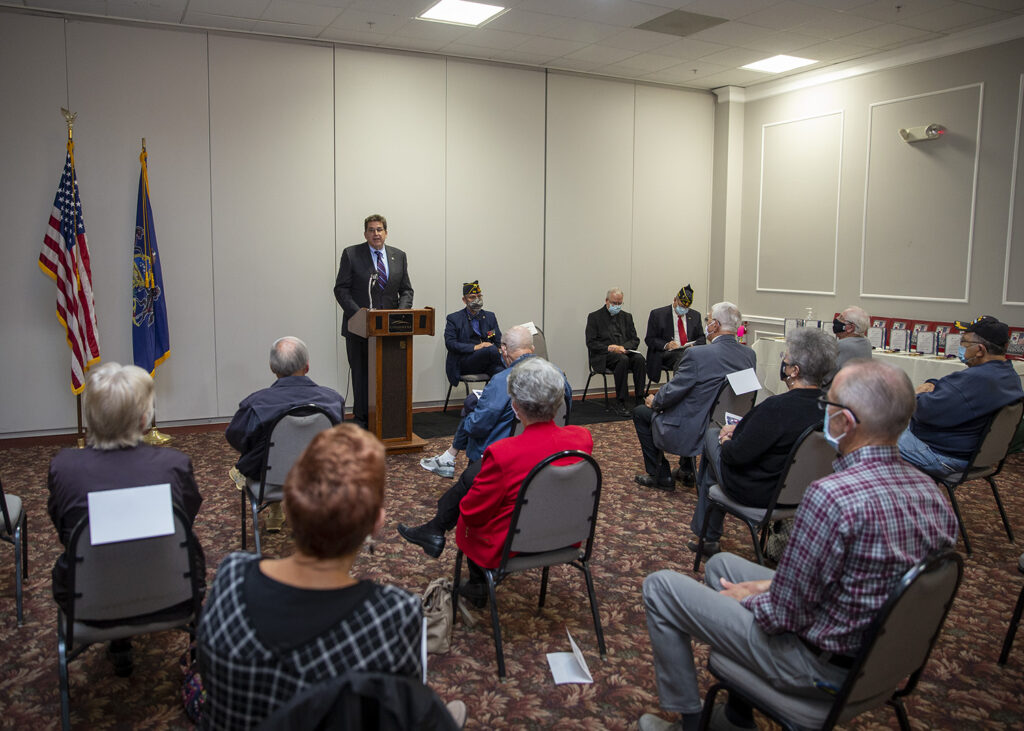 Senator DiSanto addresses veterans and guests at the Ambassador for Peace Medal Ceremony
CONTACT: Chuck Erdman 717-787-6801 cerdman@pasen.gov