In This Update:
New Mental Health Resources Available for Fire, EMS Personnel
Workshop Discussion Explores Challenges Facing Rural Hospitals
New Guide Available for PUA Claimants
Info Available on Paycheck Protection Program Loan Forgiveness
Rail Freight Grants Available Now
---
New Mental Health Resources Available for Fire, EMS Personnel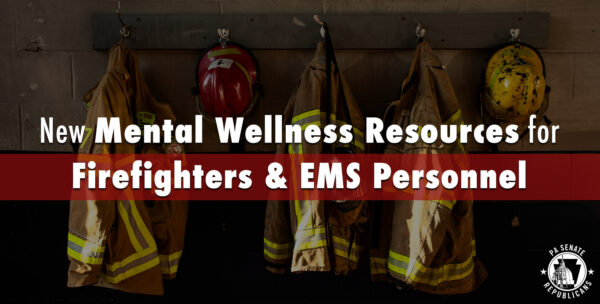 Fire and EMS personnel often face distressing situations as part of the job, and their resources have been stretched further than ever before due to the added costs and responsibilities during the COVID-19 pandemic. A new law that the Senate passed last month makes new mental health resources available to first responders to ensure these critical members of our communities can cope with the stress related to their life-saving work.
Act 69 of 2020 ensures new resources will be available to first responders, including a new critical incident stress management program, peer-to-peer support, a toll-free helpline exclusively for first responders, and trauma and suicide awareness training.
In addition, four new courses are now available through the State Fire Commissioner's online training portal. The courses cover topics such as coping with a bad call, supporting fellow first responders and managing job responsibilities during a pandemic.
Workshop Discussion Explores Challenges Facing Rural Hospitals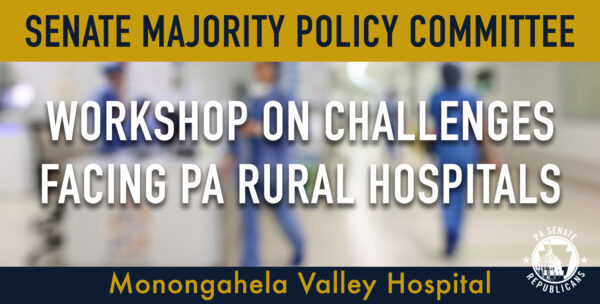 Rural health systems were devastated by the COVID-19 pandemic, and many of them were forced to take drastic steps like cancelling elective procedures and health screenings, which resulted in laying off employees in order to make ends meet. This week, the Senate Majority Policy Committee hosted a workshop discussion with health experts and county officials to learn more about the new challenges facing rural hospitals.
Some of the topics of conversation included:
The role that rural hospitals play in supporting local economies.
Financial difficulties brought on by COVID-19.
The cost of personal protective equipment and difficulties in maintaining an adequate supply.
Impacts on patient care if local hospitals are forced to close.
Patient care challenges resulting from rapidly changing state guidance for health care facilities.
The need for clear communications from state agencies.
How increased broadband capabilities could improve patient care.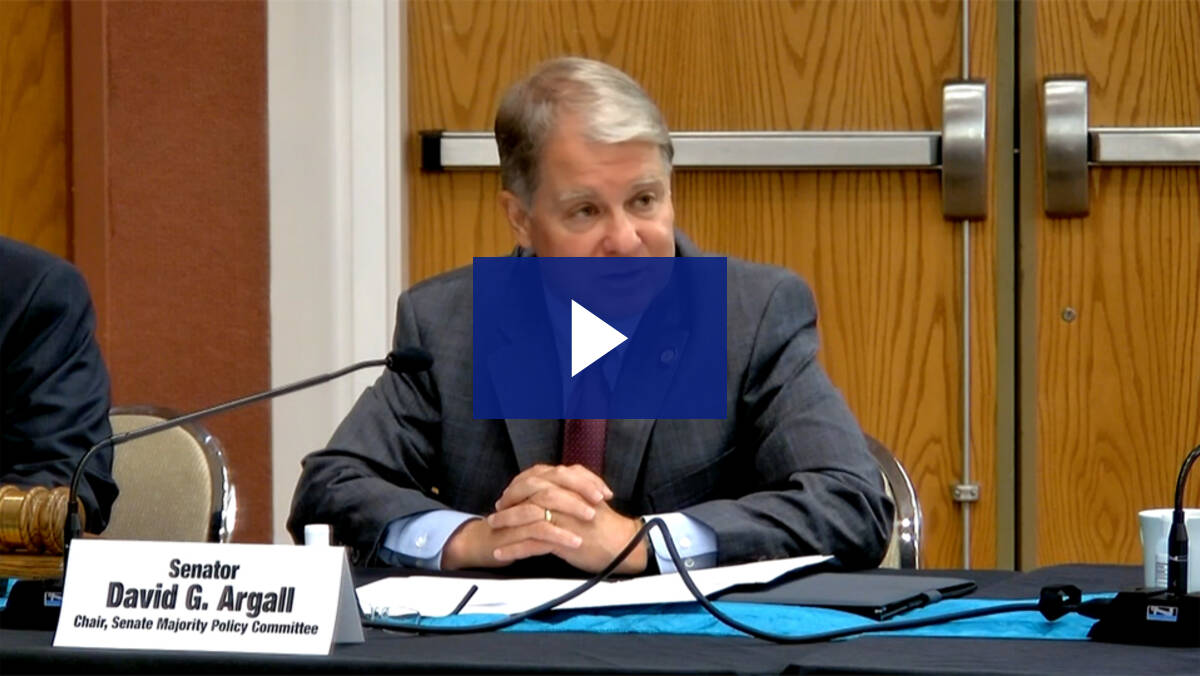 New Guide Available for PUA Claimants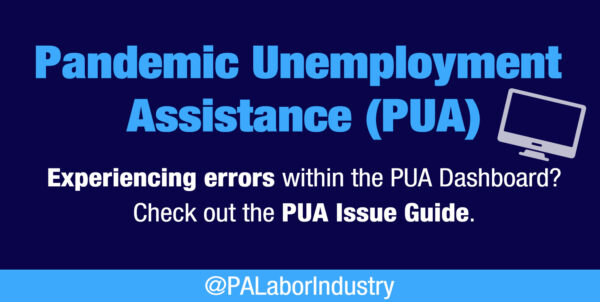 The Pandemic Unemployment Assistance (PUA) program provides weekly benefits to contractors, gig workers, self-employed individuals and other Pennsylvanians who do not normally qualify for the state's Unemployment Compensation system. To help claimants better navigate the system, the Department of Labor and Industry recently created a new guide listing all PUA error codes and what they mean.
Information was also added to the PUA website about when claimants can expect payments based on when they file their claim. Benefit weeks start on Sundays, so that is the first opportunity to file weekly claims. In general, payments are made 2-4 days after filing unless there is an eligibility issue.
Info Available on Paycheck Protection Program Loan Forgiveness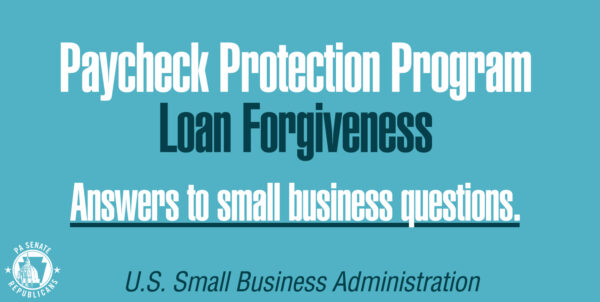 The U.S. Small Business Administration (SBA) recently created a Frequently Asked Questions page on its website to provide information to small business owners who have received loans through the Paycheck Protection Program (PPP). The FAQ helps borrowers understand what they need to do to ensure the loans are forgiven.
Loans can be forgiven for borrowers who meet certain criteria, including if the funds are used for payroll costs, interest on mortgages, rent and utilities. At least 60 percent of the forgiven amount must have been used for payroll.
The program reopened on July 6 and will continue accepting applications until August 8.
Rail Freight Grants Available Now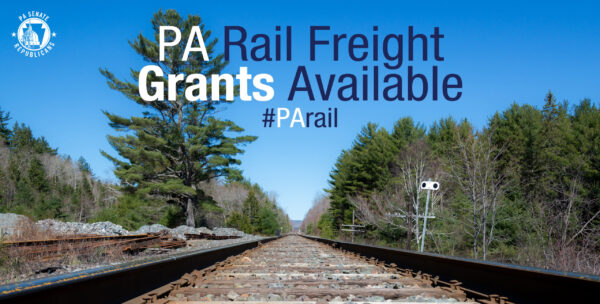 Pennsylvania has one of the strongest railroad systems in the nation, and this network has kept goods moving efficiently throughout the pandemic. Grants are available now to ensure that network is maintained.
Applications for the Rail Freight Assistance Program are open now through August 29.