Eligibility: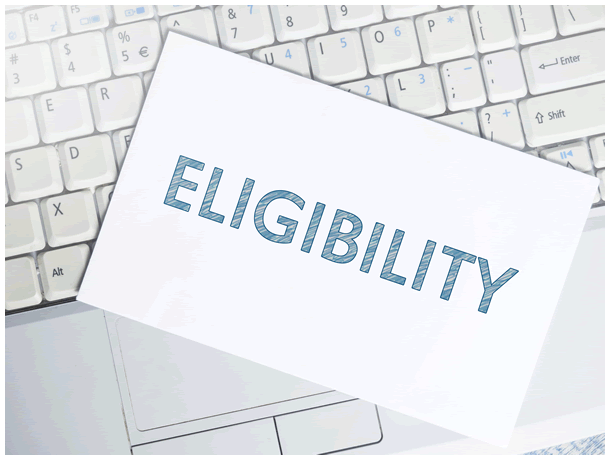 Some eligibility criteria for Unemployment Compensation have changed due to COVID-19. The Department of Labor and Industry has put up a Frequently Asked Question Page, which you can access by clicking here, that covers many common problems regarding unemployment and the current crisis. This page should do a good job of answering any questions you may have on whether you are eligible to apply. You will also need a few things to apply:
Social Security number
Home address, mailing address (if different from your home address)
Telephone number
Valid email address
Name of the employer where you are no longer working or for whom you are working reduced hours
The employer's complete mailing address, phone and fax number, email address, and employer UC account number, if known
First and last dates you worked for this employer
Gross earnings during your last week of employment, if available
Reason you left or, if still working, the reason you are working fewer hours
Application Process: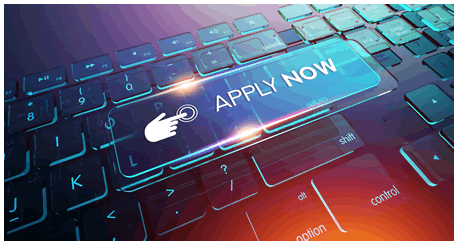 If you are filing an initial application for UC benefits, you should receive three separate mailings within a few weeks after mailing your application. The items you will receive are:
An official Notice of Financial Determination: When you receive the Notice of Financial Determination, please review it carefully. If any of the information on your financial determination is incorrect, contact the service center. If you disagree with the financial determination, follow the instructions on the reverse side of the form for filing an appeal.
A Claim Confirmation Letter: The Claim Confirmation Letter will contain your confidential Personal Identification Number (PIN) which you will use to access UC services. PLEASE SAVE IT. The Claim Confirmation Letter will also instruct you when to file your biweekly claim
An Unemployment Compensation Handbook: This handbook provides information regarding the unemployment compensation program and your rights and responsibilities. Please read and keep this handbook for reference for one year.
WHEN FILING AN INITIAL CLAIM, please use this link to be directed to the Unemployment Website.
BiWeekly Claims:
In order to receive benefits, you must file biweekly claims for the weeks you are totally or partially unemployed. There are two ways to file your biweekly claim:
Internet filing is available here.
T

elephone filing via Pennsylvania Teleclaims-PAT system at 888-255-4728
Important Biweekly Claim Note: If you receive this message while filing your biweekly claim "You currently have a claim established; however, it is inactive. If you wish to reactivate or reopen your claim in order to file for benefits, you may do so online or by calling your UC Service Center at 1-888-313-7284." DO NOT REOPEN ANOTHER CLAIM! This statement doesn't mean they haven't received your claim, they just haven't activated your claim at this time. Please keep trying every day.
To file due to COVID-19 the following questions should be answered accordingly:
Able and Available: When answering the question, answer YES if you are physically able and available for work and your unemployment is a result of or related to COVID-19
Separation: When answering this question – the reason for their unemployment – respond "Lack of Work" if your unemployment is a result of or related to COVID-19. If you respond "Other" your claim will be put on hold until an investigation is completed.
Earnings or Wages: When answering this question, report only actual earnings for the period in question – not what you would have earned if you were working.
Unemployment Benefits Extended 13 Weeks:
Pennsylvanians who have an expired Unemployment Compensation claim or have exhausted their benefits under an existing claim can receive an additional 13 weeks of benefits through the new Pandemic Emergency Unemployment Compensation program.
Under the new program, if an individual has an open claim and exhausts their benefits, the additional 13 weeks will be automatically added to their existing claim. If a claimant's benefits have expired, they must submit an application for the extended benefit online or mail a paper application.
Benefits will be available retroactive to the benefit week ending April 4. The extended benefits will be available through December 26 for claimants who have exhausted regular benefits.
Pandemic Unemployment Assistance
The new Pandemic Unemployment Assistance (PUA) program will provide financial assistance to individuals who are self-employed, contractors, gig workers and others who do not traditionally qualify for Unemployment Compensation. Benefits ranging from $195 to $572 will be available for up to 39 weeks to qualifying individuals who are unable to work due to COVID-19.
Payments will be backdated to January 27 or the first week the individual was unable to work due to COVID-19. Individuals collecting PUA benefits will also be eligible for the extra $600 per week from the Federal Pandemic Unemployment Compensation program.
The PUA system is separate from the existing Unemployment Compensation system. If an individual has any W-2 wages from other employment, they should first apply for benefits through the state's Unemployment Compensation program.
Initial PUA claims can be filed online here.
Claimants with issues backdating claims should e-mail ucpua@pa.gov with their full name and Claimant ID number if they have not done so already. Appeals can be filed at ucappeals@pa.gov.
Are you a business owner looking for assistance? ​
The Shared-Work program can help keep employees attached to your workplace by allowing an employer to temporarily reduce work hours rather than resorting to layoffs. You can reach the Shared-Work team at sharedwork@pa.gov.
However, if you are a business that has had to close either temporarily, consider layoffs, or is financially at-risk for permanent closure the Rapid Response Assistance Program is available to assist you with a variety of services and resources to help you and your employees. You can reach the Rapid Response team via email at RA-LI-BWPO-Rapid@pa.gov.
Additional resources for businesses are available through the PA Department of Community and Economic Development.
If you earn your primary income from working in your own business or farm, you may be eligible for Pandemic Unemployment Assistance (PUA), which was created as part of the federal CARES Act that became law on March 27, 2020. The Department will provide information about how to apply for PUA on our website as soon as it becomes available.
PUA is a separate program from regular UC. Small business owners and self-employed individuals are not eligible for regular UC.
Small businesses may qualify for a small business loan through the PA Department of Community and Economic Development, or for other programs available through the Small Business Administration.
For Problems Contact my Office:
If you run into trouble contacting unemployment for your initial claim, haven't received a PIN or handbook, or filed a Bi-Weekly claim and it hasn't been activated yet, please feel free to contact our office at 717-787-6801 (Harrisburg), 717-582-2454 (New Bloomfield) or www.senatordisanto.com/contact/